Welcome to Press & Shear Machinery
(Australia) Pty Ltd
With over 30 years in the trade, Press and Shear Machinery Australia is at the cutting edge of sheet metal fabrication machinery sales and service. We proudly offer state-of-the-art products combined with old fashioned levels of after-sales service, installation and ongoing training.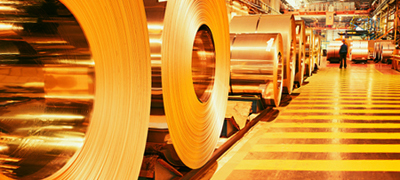 As Australian agents for Gasparini Press Brakes and Shears and Rolleri Italian Press Brake Tooling, we are confident that we not only supply the best quality sheet metal machinery available, but can back up our claims with real-life expertise and shop floor experience to meet our customers' expectations and requirements. Many lesser quality machines purchased from a dealer seem a

 Click Here for PDF Brochure
bargain at the time, but end up costing business a lot more while they sit idle due to poor support and after-sales service. At Press and Shear you can rely on top notch European quality machinery with expert installation, comprehensive training, advice, spare parts and professional service that won't let you down. Whatever size your sheet metal business, give it the edge, contact us and find out how we can help.

 Click Here for PDF Brochure